Not sure what to put on the Web?
You know you need a Web site to promote your business; the question is what information do you put out there?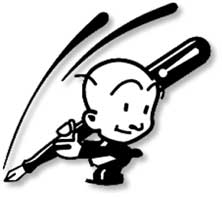 No Ink Media will work with you to determine who you can reach with your site, and what information about your services or products will be beneficial to your customer base.
With years of experience in journalism and photography, No Ink Media can professionally create the content you want for your site. We can work with your existing promotional materials, graphics and information and incorporate it into your site.
Unlike traditional newspaper advertising, your customers will have access to fresh, up-to-date information about your business 24 hours a day – and we don't charge extra for color!
Our initial consultation is free. Call today for an appointment.