Web Hosting
If you have a Web site, but need a place to keep it,
No Ink Media can help.
We can help you select a domain name, register it for you and set up your site with our selected third-party hosting company. Our hosting rates are some of the lowest around. We're offering this as a service to our clients who want an affordable premium, top-tier host for their Web site with a 99.9% uptime guarantee.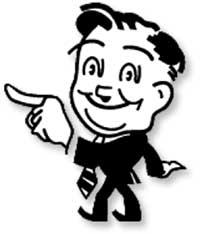 For a flat fee of
$20 per month, here's
what you receive:
• 50 Megs of server space, 6 GBs monthly data transfer.
• CGI and SSI Application Support
• Password Protected Directories
• Customized Error Pages
• Automated Statistics
• Access to Raw Log Files
• Unlimited E-mail Aliasing and Forwarding
• No Pop-up Advertisements or Banners
• Dual Redundant DS3 Connections, Totaling 90Mbps
• State of the Art Sun and Cisco Network
• Daily Backups
• 99.9% Uptime Guarantee